Titan Kayaks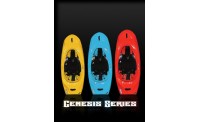 Rochfort Paddles is proud to be bringing Titan Kayaks into New Zealand.
About Titan Kayaks: Titan Kayaks is an athlete based high performance water craft company. That's our generic pitch anyways. The company was started in early 2009 by athlete and founder Anthony Yap. Since that beginning friends and family have been working tirelessly designing, prototyping, testing and researching to make sure that we bring you what we feel are the best kayak designs on the market.
Check out their kayaks and let us know what we can get for you.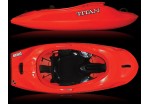 Genesis
The Genesis Series is faster, more forgiving and lets you push your paddling to the next level. W..
$1,750.00
Ex Tax: $1,521.74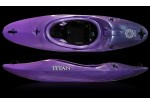 Yantra
The Yantra is a cruising machine designed with today's eclectic paddler in mind. With a forgivingly ..
$1,850.01
Ex Tax: $1,608.70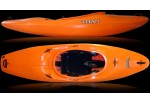 Exile
The Exile is Titan Kayaks long awaited creek boat. From extended expeditions to the steepest of c..
$1,850.01
Ex Tax: $1,608.70
Showing 1 to 3 of 3 (1 Pages)